Orphans Fund Development Foundation
Actions
Orphans Fund Development Foundation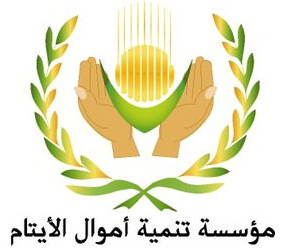 General Information
The Foundation's Establishment:
Prior to the establishment of the Foundation, orphans' assets were placed in special funds in Sharia courts with the judge as the supervisor of the savings and their development.
In 1972 and upon the directives of His Majesty King Hussein and the due attention of His Royal Highness Crown Prince Hassan [Note: language needs changing], the Orphans Fund Development and Administration Foundation Law number (20) for the year 1972 was issued.
Article (3) Paragraph (a) of this Law states: A foundation shall be established in the Kingdom to be known as (the Orphans Fund Development and Administration Foundation) with corporate identity and financial and administrative independence.
The Foundation's Objectives:
Article (4) of the Foundation's Law number (20) for the year 1972 stated that the purpose of the Foundation is to develop orphans' assets and invest them in all types of legitimate investments that do not contradict the rules of Islamic Sharia. From this objective, the orphans' assets are saved and the monthly expenditure on the orphans is managed from the orphans own assets until that time when the orphan becomes of age and his assets are paid back to him with interest.
Added to that are the Foundation's accomplishments via the achievement of its main objective in terms of developing the local community and contributing to economic and social developmental plans.
The Foundation's Tasks:
1. Receiving orphans' assets as transferred from the Sharia courts and investing and developing them in a legitimate manner.
2. Managing the monthly expenditure on orphans from their own assets.
3. Paying the orphans assets to those orphans who become of age.
4. Investing the orphans assets available to the Foundation in the various investments that do not contradict the rules of Islamic Sharia, such as Murabaha, decreasing participation leading to appropriation, the purchase and sale of real estate and contributing to financial institutions in some projects after proof of their economic feasibility.
The Foundation's Accomplishments:
The Foundation managed, by investing the orphans' assets available to it, to maintain these assets as well as to develop them by making a reasonable margin of profit on these assets, which in turn increasing these assets. In addition, the Foundation contributes to putting an end to the pockets of poverty and the unemployment through Murabaha, which numbered more than twelve thousand operations distributed over a variety of sectors of industrial production, agriculture, housing, transport, owners of professions and craftwork, and newly graduates. Through that, the Foundation seeks to create thousands of job opportunities. The Foundation also provides financial assistance every year to some students from Muslim countries.
Contact Information
Address
Abdoun- opposite Tabbalat Gas Station, Rfat Al-Selebi Street, Building No. 13
Location